Driving New Business To You!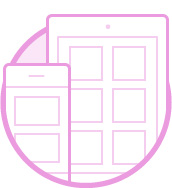 Branding
Logo and business marketing materials, online reputation and public relations are just a few factors which make up a business brand. We partner with you to build a brand which is known in your industry.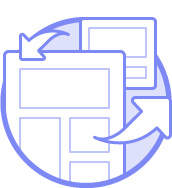 Digital Marketing
Paid advertising, Social advertising, SEO (Search Engine Optimization), Retargeting are parts of a whole which make up Digital Marketing. Improving all facets ensures you attract the right customers and retain old customers.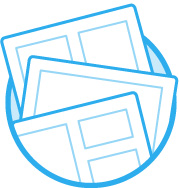 Web Development
Building a website is paramount for any new business. While DIY websites work for some businesses, others have special needs and requirements. Utilizing modern technologies, our team develops websites which will fit your needs, simplify your business and attract new customers.
The Cloud Advantage
Creative Pinnacle is a Digital aka Cloud Agency which is built on efficiency. We have a team of coordinated professionals with vast arrays of skillsets. Our office and management are located locally in Boca Raton with staff available to service any direct needs. The rest of our teams reside in various locations in the United States as well as abroad to support our clients.
The advantage to your business, is the majority of our services are completed in-house. With how quickly technology changes, it is impossible to employ experts for current and new disciplines required for the ever-changing business landscape. We have experts for all of our in-house services with a strong network to discover new talents which maintains us at the pinnacle of technology and development.
Let's Work Together
We offer both ongoing retainer and competitive project based pricing. Tell us about your project and budget, and we will try to work with you!